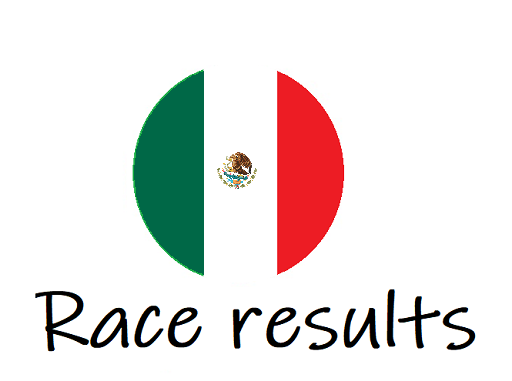 Max Verstappen won the Mexican Grand prix after a somewhat dull Mexican grand prix.
Max Verstappen had a good start while Lewis Hamilton could easily follow him on the first stint of the race. From the beginning everyone knew it was all about the tire and pitstop strategy. Verstappen started on the red tire and went to the pit first to switch to the medium tire.
Hamilton went in a couple of laps after for his first pitstop and changed to the Hard tire trying to get to end. Everyone expected Race leader Max Verstappen to join later for another pitstop but instead he opted to manage his tires. Due to lower than expected degradation they lasted for the remaining of the race. Max finished 1st while Lewis and Perez ended 2nd and 3rd,
Haas F1
Haas F1 drivers Kevin Magnussen started from P19th after a four place grid penalty due to an engine change and Mick Schumacher started from P15.
It was a long 71-lap race with both cars on a one stop strategy. Mick started on the softs and switch to the mediums in lap 25. While Kevin had the opposite strategy starting on mediums and switching to the softs on lap 39.
It didn't brought them any good results. They finished together on P16 and P17.
A difficult afternoon in Mexico City 🇲🇽 #HaasF1 #MexicoGP pic.twitter.com/lHLM5NfGfY

— Haas F1 Team (@HaasF1Team) October 30, 2022
Kevin Magnussen
Kevin Magnussen finished the race on P17. "we just didn't have good pace today" he stated, he looks forward to the next race in Brazil
"There are so many opportunities, we scored points in the last race but today isn't what we wanted, so we'll move on to the next one."#HaasF1 #MexicoGP pic.twitter.com/JEH8EMY521

— Haas F1 Team (@HaasF1Team) October 30, 2022
Mick Schumacher
Mick Schumacher finished 16th today, one spot in front of his teammate. Nevertheless he was not all to happy : " there wasn't anything wrong with the strategy or anything in that sense" he said. He continued "We saw in FP3 that once the track gets colder, it seemed that others were performing a bit better than us. We knew the pace was there yesterday but it wasn't there today" .
He too looked forward to the next race.
"I'm sure that in Brazil, things might look very different again."#HaasF1 #MexicoGP pic.twitter.com/7B2EQMF2tG

— Haas F1 Team (@HaasF1Team) October 30, 2022
Guenther Steiner
Haas F1 Principle Guenther Steiner was also very short. "today, our car just didn't have the speed." he hopes the car performs better in Brazil.
Guenther shifts his focus to Brazil as we look to finish the season on a high.#HaasF1 #MexicoGP pic.twitter.com/L2KBEInpNm

— Haas F1 Team (@HaasF1Team) October 30, 2022
Next race will be in two weeks time at Sao Paolo, Brazil.
Formula One Mexican Grand Prix 2022 – race results
| position | Team | Driver | points |
| --- | --- | --- | --- |
| 1 | Red Bull Racing | Max Verstappen | 25 |
| 2 | Mercedes F1 | Lewis Hamilton | 18 |
| 3 | Red Bull Racing | Sergio Perez | 15 |
| 4 | Mercedes F1 | George Russel | 13 |
| 5 | Ferrari | Carlos Sainz | 10 |
| 6 | Ferrari | Charles Leclerc | 8 |
| 7 | McLaren F1 | Daniel Ricciardo | 6 |
| 8 | Alpine | Esteban Ocon | 4 |
| 9 | McLaren F1 | Lando Norris | 2 |
| 10 | Alfa Romeo F1 | Valtteri Bottas | 1 |
| 11 | Alpha Tauri | Pierre Gasly | 0 |
| 12 | Williams F1 | Alexander Albon | 0 |
| 13 | Alfa Romeo F1 | Guan Yu Zhou | 0 |
| 14 | Aston Martin Racing | Sebastian Vettel | 0 |
| 15 | Aston Martin Racing | Lance Stroll | 0 |
| 16 | Haas F1 | Mick Schumacher | 0 |
| 17 | Haas F1 | Kevin Magnussen | 0 |
| 18 | Williams F1 | Nicolas Latifi | 0 |
| 19 | Alpine | Fernando Alonso | DNF |
| 20 | Alpha Tauri | Yuki Tsunoda | DNF |
source: Formula1.com