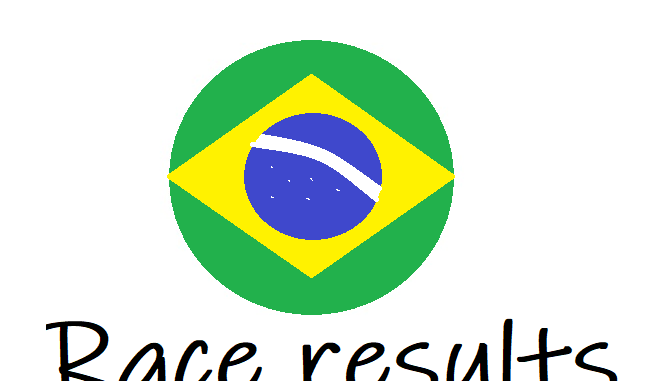 George Russel won his first ever grand prix in an exciting race. The opening lap of the race saw several clashes and crashes and the safety car had to come out so the marshals could clear the cars.
On the restart Max Verstappen was very close to Louis Hamilton and tried to overtake on the outside of the Senna S at the end of the straight. There was no space, and as Hamilton steered into the second corner he collided with Verstappen. FIA decided that this was an illegitimate action of Verstappen and gave him a 5 second penalty and two penalty points on his race license.
Max Verstappen later stated that he knew that Louis would not give him any space "and so then we crash together". Seems last years rivalry is reborn when both Red bull and Mercedes have competitive cars.
Racing continued and Louis Hamilton managed to get back to P2 making it a 1-2 victory for the Mercedes team. It was the first Mercedes team win of the season. Ferrari driver Leclerc and Red bull driver Perez are equal in points for the second place in the championship. Both drivers asked their teammate to let them pass at the end of the race. And Christian Horner told Max even to do so. But Verstappen bluntly denied this request "for reasons I have stated before" frustrating his teammate who helped him in the past multiple times in the championship.
Haas F1
From hero to zero, After a good start of the weekend, he scored 8th place (1 point) in Saturdays sprint race, on Sunday Haas F1 driver Kevin Magnussen collided with the McLaren of Ricciardo in the first lap and had to retire from the race resulting in a very disappointing DNF. Mick Schumacher started from 12th but finished only in 13th position.
Nevertheless the Haas team scored 1 point in the sprint race this weekend and now has a 2 point lead in the Construction championship over the Alpha Tauri team with just on more race to go.
Mick finishes P13 after a late penalty is applied to Gasly's race time.

Kevin very unfortunate to have his race ended on lap 1 after a collision with Ricciardo. #HaasF1 #BrazilGP pic.twitter.com/0W6A0AZw1A

— Haas F1 Team (@HaasF1Team) November 13, 2022
Kevin Magnussen
Kevin Magnussen did not finish the race after a collision with Daniel Ricciardo on the first lap of the race. "I think our car has had great pace all week" he stated. It was unfortunate he was out of the race in the first lap.
A disappointing premature end to K-Mag's 100th race with the team, with it ending on the opening lap.#HaasF1 #BrazilGP pic.twitter.com/MdXLCfaORq

— Haas F1 Team (@HaasF1Team) November 13, 2022
Mick Schumacher
Mick Schumacher finished 13th today after starting the race in 12th. He struggled with the medium tire this weekend and couldn't get it to work. On the soft tire he felt more comfortable and also more competitive. "There is one more (race) to go and we will give it our best" he concluded.
"That medium tire didn't seem to work for us and we struggled a lot at the start of the race."#HaasF1 #BrazilGP pic.twitter.com/QYtQdOqFnY

— Haas F1 Team (@HaasF1Team) November 13, 2022
Guenther Steiner
"Unfortunately no points for us today" Guenther Stated. "We will now go to Abu Dhabi where we will give it all" Next race will be in one week time. It will be the last race of the season at Abu Dhabi. Haas F1 will defend a 2 point lead on Alpha Tauri.
"We now head to the Abu Dhabi where we will give it our all like we have done all season long."#HaasF1 #BrazilGP pic.twitter.com/JuIq8jBB7l

— Haas F1 Team (@HaasF1Team) November 13, 2022
Formula One Brazil Grand Prix 2022 – race results
| position | Team | Driver | points |
| --- | --- | --- | --- |
| 1 | Mercedes F1 | George Russel | 26 |
| 2 | Mercedes F1 | Lewis Hamilton | 18 |
| 3 | Ferrari | Carlos Sainz | 15 |
| 4 | Ferrari | Charles Leclerc | 12 |
| 5 | Alpine | Fernando Alonso | 10 |
| 6 | Red Bull Racing | Max Verstappen | 8 |
| 7 | Red Bull Racing | Sergio Perez | 6 |
| 8 | Alpine | Esteban Ocon | 4 |
| 9 | Alfa Romeo F1 | Valtteri Bottas | 2 |
| 10 | Aston Martin Racing | Lance Stroll | 1 |
| 11 | Aston Martin Racing | Sebastian Vettel | 0 |
| 12 | Alfa Romeo F1 | Guan Yu Zhou | 0 |
| 13 | Haas F1 | Mick Schumacher | 0 |
| 14 | Alpha Tauri | Pierre Gasly | 0 |
| 15 | Williams F1 | Alexander Albon | 0 |
| 16 | Williams F1 | Nicolas Latifi | 0 |
| 17 | Alpha Tauri | Yuki Tsunoda | 0 |
| 18 | McLaren F1 | Lando Norris | DNF |
| 19 | Haas F1 | Kevin Magnussen | DNF |
| 20 | McLaren F1 | Daniel Ricciardo | DNF |
source: Formula1.com