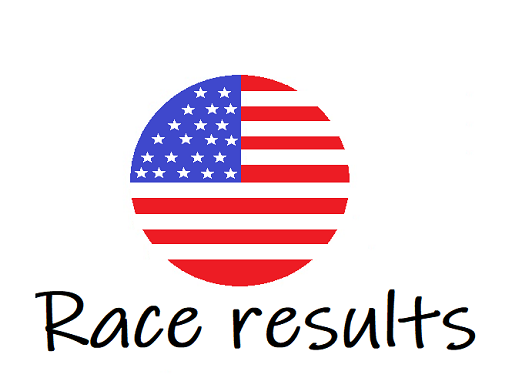 Max Verstappen won the United States Austin Grand prix after an exciting race on the circuits of the Americas!
On a sold-out race day, the attendance was higher than ever before on the Austin grand prix, the fans were ready for a great Formula One show, and the F1 drivers did not disappoint today.
Max Verstappen had a good start while Polesitter Carlos Sainz was unlucky and got touched into a spin by Mercedes driver George Russel resulting in a DNF for him due to cooling system leaking.
In the beginning of the race there were many overtakes, the track is very suitable on different driving lines resulting in many overtake opportunities.
in the 18th lap of the race Valterri Bottas spun and got stuck in the gravel resulting in a safety car situation.
After the restart another safety car situation happened when Fernando Alonso and Lance Stroll crashed into each other at high speed. Amazingly the Alpine driver could continue the race after getting a new front wing and he ended the race scoring points with a P7!
When racing continued Hamilton went in first for his second pitstop. Soon after Race leader Max Verstappen joined. His second pitstop of the day went horribly slow and he returned back on track on P3 behind both Charles Leclerc and Lewis Hamilton.
During a thrilling last 20 laps of the race Max managed to overtake both Charles and Lewis for his 13th win of the season, also securing the constructors championship for Red bull Racing.
Haas F1
With Haas F1 drivers Kevin Magnussen starting from P13 and Mick Schumacher from P16 pressure is on for the Haas drivers to score some points on home soil.
Gene Haas told Mick to show he can keep the car on track and score some points the last 4 remaining races in order to secure his seat for the 2023 season.
Haas F1 driver Kevin Magnussen and Mick Schumacher both started the race on the Hard tires and opted for a long first stint. This worked benificial for them as many drivers in front of the pitted early. When Valterri Bottas spun in the 18th lap of the race resulting in a safety car situation. Both Haas drivers could benefit from the situation by pitting under safety car conditions.
While Mick Schumacher followed a two stop strategy and got unlucky damaging his car with an incident with Nicolas Latifi. Mick ended the race on P15.
Kevin went for a one-stop strategy and for a while Kevin Magnussen drove on P6 but as his tires started to wear he slowly got overtaken by other drivers
Kevin Magnussen defended aggressively in the last lap but ended up being overtaken by Sebastian Vettel in the last corners of the race. Nevertheless he ended scoring 2 points with a good ninth place.
#update 1
HaasF1, for now, successfully complaint at the FIA that Fernando Alonso was driving with a 'not safe to drive' car, after his right mirror had broken off during the race. Fernando was given a 30 second penalty and was set back to P15. Kevin gained a place and ended 8th.
The Alpine team however is contesting this penalty and both teams are summoned to the stewards next Thursday at the Mexican Grand Prix
#update 2
Alpine has successfully appealed and thus the penalty has been nullified. According regulations Haas F1 should have appealed within one hour after the end of the race and thus were 24 minutes late.
Nevertheless the FIA shall investigate the way they give black and orange flags to the teams in order to gain more consistency.
A valiant battle from Kevin in the final corners but he just loses out to Vettel. It's still a big two points with P9 👊🇩🇰

Mick, with a damaged car, crosses the line in P15. #HaasF1 #USGP pic.twitter.com/IpQUx6sE79

— Haas F1 Team (@HaasF1Team) October 23, 2022
Kevin Magnussen
Kevin Magnussen finished the race on P8 and although he lost one more place in the last corners of the race. By the look on the photos taken after the race he thoroughly enjoyed battling with Sebastian Vettel. With such weather there are opportunities and he was disappointed to not take them.
Kevin Magnussen stated he was super happy for the team the points were very important, especially at their home race. He was disappointed with losing a position in the last lap of the race but was happy the team put on a fight like this.
Sebastian Vettel and Kevin Magnussen after the race 🤝🏻🥰#USGP #SV5 #F1 #AustinGP pic.twitter.com/zkKO1qcIv0

— out of context Sebastian Vettel (@ocsebvettel) October 23, 2022
And Sebastian Vettel seemed to enjoy the overtake too:
#USGP: Sebastian Vettel Post Race team Radio😭💚 haven't heard him this happy for ages 🥰#AustinGP #SV5 #Vettel pic.twitter.com/FHTA7Cxeer

— out of context Sebastian Vettel (@ocsebvettel) October 23, 2022
Mick Schumacher
After finishing 14th today Mick Schumacher can't feel all too happy we think after racing into point scoring positions for a while..
Mick felt it was a shame he had bad luck again this race, after a big piece of debris got picked up and damaged his car. After that the car was much slower and he could not keep the pace he had earlier in the race
Guenther Steiner
Haas F1 Principle Guenther Steiner was happy to have scored some points in their home grand prix and thus overtaking Alpha Tauri in the constructors championship.
"the whole team did a fantastic job" he stated. They saw an opportunity with a long stint at the end for Kevin Magnussen and scored some points.
Guenther wasn't too happy with other cars driving around with damaged cars without getting the orange-black flag. The Haas F1 team already had three races seriously impeded due to this happening : "I'm not really happy about what happened out there with the other cars that are losing bits and pieces and don't get called in like we normally do, so we will follow-up on that one"
Next race will be next week in Mexico
Formula one Austin US Grand Prix 2022 – race results
| position | Team | Driver | points |
| --- | --- | --- | --- |
| 1 | Red Bull Racing | Max Verstappen | 25 |
| 2 | Mercedes F1 | Lewis Hamilton | 18 |
| 3 | Ferrari | Charles Leclerc | 15 |
| 4 | Red Bull Racing | Sergio Perez | 12 |
| 5 | Mercedes F1 | George Russel | 10 |
| 6 | McLaren F1 | Lando Norris | 8 |
| 7 | Alpine | Fernando Alonso | 6 |
| 8 | Aston Martin Racing | Sebastian Vettel | 4 |
| 9 | HaasF1 | Kevin Magnussen | 2 |
| 10 | Alpha Tauri | Yuki Tsunoda | 1 |
| 11 | Alpine | Esteban Ocon | 0 |
| 12 | Williams F1 | Alexander Albon | 0 |
| 13 | Alfa Romeo F1 | Guan Yu Zhou | 0 |
| 14 | Alpha Tauri | Pierre Gasly | 0 |
| 15 | Haas F1 | Mick Schumacher | 0 |
| 16 | McLaren F1 | Daniel Ricciardo | 0 |
| 17 | Williams F1 | Nicolas Latifi | 0 |
| 18 | Aston Martin Racing | Lance Stroll | DNF |
| 19 | Alfa Romeo F1 | Valtteri Bottas | DNF |
| 20 | Ferrari | Carlos Sainz | DNF |
source: Formula1.com