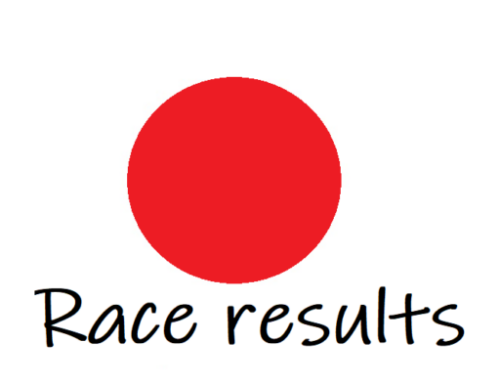 Max Verstappen won the Championship after a confusing end of a wet Japanese grand prix.
While everyone thought it would be a half point race due to not racing full race distance this was not the case according the FIA rule book. With Max on P1 and Perez and leclerc on 2 and 3. Max verstappen won his 2nd world championship title.
World Champion 2022!!!

We've been absolutely on it, the whole year. A season where we had a difficult start but kept it cool, bounced back and never let go. pic.twitter.com/lRX9mj1siw

— Max Verstappen (@Max33Verstappen) October 9, 2022
Haas F1 driver Kevin Magnussen and Mick Schumacher started the race on inters and both had a great start, each climbing 5 places. After a safety car because ferrari driver Sainz crashed, followed by a 2 hour delay due to worse weather the race could be resumed for one last hour of racing.
After a good start the team had chosen for a late pitstop for Mick Schumacher to switch to inters. Hoping a safetycar would benefit them. Unfortunately that didnt happen and after leading the race for 2 corners. He fell back down the order. He finished the race anonymous on P17.
Kevin Magnussen drove agressively in the wet but ended the race on P14.
Confirmation of how a shortened and rain-affected #JapaneseGP finished 🏁🇯🇵 #HaasF1 pic.twitter.com/BYOjuyeVfU

— Haas F1 Team (@HaasF1Team) October 9, 2022
Kevin Magnussen
Kevin Magnussen finished the race on P14 and was largely dissapointed. With such weather there are opportunities and he was dissapointed to not take them.
Mick Schumacher
After finishing 17th today Mick felt today the car had the speed to get into the points but the late switch to inters impeded that possibility.
Guenther Steiner
Haas F1 Principle Guenther Steiner stated they didn't had a good strategy going into this race. Always reacting to the situation instead of being proactive. He acknowledged it is always difficult to make decisions. But they will review to try and see what they can learn and do better next time.
Currently Haas F1 has 34 points in the constructors championship equal with Alpha Tauri. With 4 more races to go.
Next race will be the Haas F1 team home grand prix at Circuit Of The Americas in Austin, Texas.
Race results of the 2022 Hungarian Grand Prix
| position | Team | Driver | points |
| --- | --- | --- | --- |
| 1 | Red Bull Racing | Max Verstappen | 25 |
| 2 | Red Bull Racing | Sergio Perez | 18 |
| 3 | Ferrari | Charles Leclerc | 15 |
| 4 | Alpine | Esteban Ocon | 12 |
| 5 | Mercedes F1 | Lewis Hamilton | 10 |
| 6 | Aston Martin Racing | Sebastian Vettel | 8 |
| 7 | Alpine | Fernando Alonso | 6 |
| 8 | Mercedes F1 | George Russel | 4 |
| 9 | Williams F1 | Nicolas Latifi | 2 |
| 10 | McLaren F1 | Lando Norris | 1 |
| 11 | McLaren F1 | Daniel Ricciardo | 0 |
| 12 | Aston Martin Racing | Lance Stroll | 0 |
| 13 | Alpha Tauri | Yuki Tsunoda | 0 |
| 14 | Haas F1 | Kevin Magnussen | 0 |
| 15 | Alfa Romeo F1 | Valtteri Bottas | 0 |
| 16 | Alfa Romeo F1 | Guan Yu Zhou | 0 |
| 17 | Haas F1 | Mick Schumacher | 0 |
| 18 | Alpha Tauri | Pierre Gasly | 0 |
| 19 | Ferrari | Carlos Sainz | 0 |
| 20 | Williams F1 | Alexander Albon | 0 |
source: Formula1.com