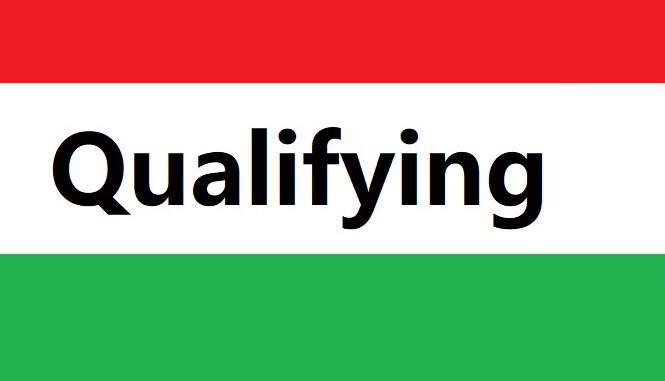 George Russel suprised the paddock with his first ever Pole Position. The Mercedes driver had the perfect Lap beating Ferrari drivers Carlos Sainz and Charles Leclerc for the pole. Red bull drivers Max verstappen and Sergio Perez both had a disappointing Qualifying results with only a P10 and P11.
Haas F1 driver Kevin Magnussen and Mick Schumacher both made it pass Q1 but did not have the pace to make it into Q3. Kevin will start 13th and Mick will start in 15th position.
With Sunday rain expected it is still anyone's game.
We didn't quite have the pace today to make it further than Q2.

Here's where we qualify for tomorrow's #HungarianGP 🇭🇺 #HaasF1 pic.twitter.com/aPuRrOPa4g

— Haas F1 Team (@HaasF1Team) July 30, 2022
Kevin Magnussen
Kevin Magnussen says he thinks he can fight for points in Tomorrows race. During free practice 2 the car felt good driving with high fuel and he had good pace on the long runs which gives good prospects for the race.
Mick Schumacher
Mick Schumacher felt it was quite a chaotic qualifying for him. Understandable with so many cars on track in a short timespan. Nevertheless he felt the car was not al too bad. He thinks there is opportunity for in the race to go forward and gain some positions
Guenther Steiner
Haas F1 Principle Guenther Steiner said Qualifying didn't went perfect for the Team. He was happy about getting out of Q1 easily but the team just was not quick enough to get into Q3. He hopes tomorrow a good start will help them to score some points.
In the meanwhile he is happy about the upgraded package on Kevin's car. The team is still trying to understand the package and trying to get the balance of the car perfect but it looks promising.
Tomorrow at 15:00 the Hungarian Grand Prix will start.
Qualifying results of the Hungarian Grand Prix
| position | Team | Driver | Q1 | Q2 | Q3 |
| --- | --- | --- | --- | --- | --- |
| 1 | Mercedes F1 | George Russel | 1:18.407 | 1:18.154 | 1:17.377 |
| 2 | Ferrari | Carlos Sainz | 1:18.434 | 1:17.946 | 1:17.421 |
| 3 | Ferrari | Charles Leclerc | 1:18.806 | 1:17.768 | 1:17.567 |
| 4 | McLaren F1 | Lando Norris | 1:18.653 | 1:18.121 | 1:17.769 |
| 5 | Alpine | Esteban Ocon | 1:18.866 | 1:18.216 | 1:18.018 |
| 6 | Alpine | Fernando Alonso | 1:18.716 | 1:17.904 | 1:18.078 |
| 7 | Mercedes F1 | Lewis Hamilton | 1:18.374 | 1:18.035 | 1:18.142 |
| 8 | Alfa Romeo F1 | Valtteri Bottas | 1:18.935 | 1:18.445 | 1:18.157 |
| 9 | McLaren F1 | Daniel Ricciardo | 1:18.775 | 1:18.198 | 1:18.379 |
| 10 | Red Bull Racing | Max Verstappen | 1:18.509 | 1:17.703 | 1:18.823 |
| 11 | Red Bull Racing | Sergio Perez | 1:19.118 | 1:18.516 | |
| 12 | Alfa Romeo F1 | Guan Yu Zhou | 1:18.973 | 1:18.573 | |
| 13 | Haas F1 | Kevin Magnussen | 1:18.993 | 1:18.825 | |
| 14 | Aston Martin Racing | Lance Stroll | 1:19.205 | 1:19.137 | |
| 15 | Haas F1 | Mick Schumacher | 1:19.164 | 1:19.202 | |
| 16 | Alpha Tauri | Yuki Tsunoda | 1:19.240 | | |
| 17 | Williams F1 | Alexander Albon | 1:19.256 | | |
| 18 | Aston Martin Racing | Sebastian Vettel | 1:19.273 | | |
| 19 | Alpha Tauri | Pierre Gasly | 1:19.527 | | |
| 20 | Williams F1 | Nicolas Latifi | 1:19.570 | | |
source: Formula1.com