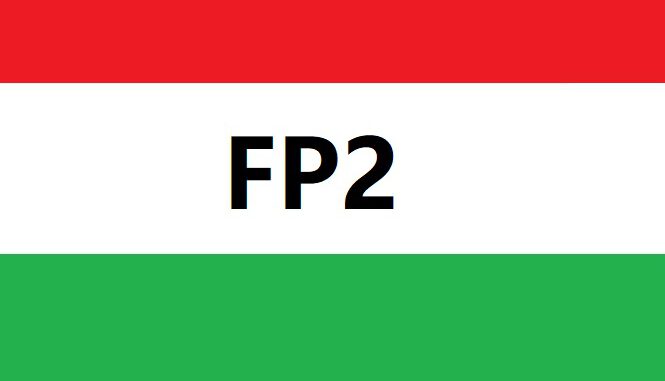 During the 2nd free practice the weather was still clear and the circuit looked certainly faster. Haas F1 Started both cars on the Medium tyre doing a 9 lap stint. As FP2 is on a similar time of the day as Qualifying tomorrow, next a Qualifying simulation was done on the red tyres. The last part of FP2 was used for a high fuel long distance run on medium tyres to gain information for the race.
Both Kevin as well as Mick had plenty of laps with total of 28 resp. 29 laps.
With both Tomorrow as well as Sunday rain expected it is still anyone's game.
That's the 🏁 in #FP2

P16 @KevinMagnussen ⏱ 1:19.818
P17 @SchumacherMick ⏱ 1:19.985#HaasF1 #HungarianGP pic.twitter.com/8LueYvXbi4

— Haas F1 Team (@HaasF1Team) July 29, 2022
Tomorrow at 13:00 local time Practice session 3 will be held followed by Qualifying session at 16:00.
| position | Team | Driver | time | Gap | Laps |
| --- | --- | --- | --- | --- | --- |
| 1 | Ferrari | Charles Leclerc | 1:18.445 | | 27 |
| 2 | McLaren F1 | Lando Norris | 1:18.662 | 0.217 | 29 |
| 3 | Ferrari | Carlos Sainz | 1:18.676 | 0.231 | 29 |
| 4 | Red Bull Racing | Max Verstappen | 1:18.728 | 0.283 | 26 |
| 5 | McLaren F1 | Daniel Ricciardo | 1:18.872 | 0.427 | 27 |
| 6 | Alpine | Fernando Alonso | 1:19.049 | 0.604 | 30 |
| 7 | Aston Martin Racing | Sebastian Vettel | 1:19.253 | 0.808 | 31 |
| 8 | Mercedes F1 | George Russel | 1:19.355 | 0.910 | 28 |
| 9 | Red Bull Racing | Sergio Perez | 1:19.397 | 0.952 | 28 |
| 10 | Alfa Romeo F1 | Valtteri Bottas | 1:19.411 | 0.966 | 30 |
| 11 | Mercedes F1 | Lewis Hamilton | 1:19.547 | 1.102 | 23 |
| 12 | Alfa Romeo F1 | GuanYu Zhou | 1:19.605 | 1.160 | 26 |
| 13 | Alpine | Esteban Ocon | 1:19.614 | 1.169 | 27 |
| 14 | Aston Martin Racing | Lance Stroll | 1:19.702 | 1.257 | 30 |
| 15 | Alpha Tauri | Pierre Gasly | 1:19.730 | 1.285 | 28 |
| 16 | Haas F1 | Kevin Magnussen | 1:19.818 | 1.373 | 29 |
| 17 | Haas F1 | Mick Schumacher | 1:19.985 | 1.540 | 28 |
| 18 | Williams F1 | Nicolas Latifi | 1:20.488 | 2.043 | 30 |
| 19 | Alpha Tauri | Yuki Tsunoda | 1:20.521 | 2.076 | 31 |
| 20 | Williams F1 | Alexander Albon | 1:20.615 | 2.170 | 20 |
source: Formula1.com