The Bahrain Grand Prix was a thrilling event that saw the MoneyGram Haas F1 Team battle it out with the best in the business. Kevin Magnussen and Nico Hulkenberg put up a valiant effort, with Magnussen finishing in 13th place and Hulkenberg coming in at 15th.
The race got off to a rocky start for both drivers as they gave up some ground early on. Hulkenberg suffered a minor setback after some contact and dropped to 15th place. Meanwhile, Magnussen was the only driver on the grid to choose the White hard tires and started from 17th position.
Despite these challenges, the MoneyGram Haas F1 Team kept fighting. Hulkenberg made a pit stop on lap 12 and changed to hard rubber before another stop on lap 27 that included a front wing change. Magnussen also pitted on lap 15 for more hard tires before switching to softs on lap 30. Both drivers made use of a virtual safety car period to pit for a third time on lap 40, with each taking on softs.
In the end, Magnussen finished 13th and Hulkenberg came in 15th. It was a solid performance by both drivers in their first race for the team.
American Driver Logan Sargeant had a solid debut finishing 12th, just 2 places behind experienced teammate Alex Albon. At the front of the pack, Red Bull Racing's Max Verstappen took the checkered flag for victory, followed by teammate Sergio Perez and Aston Martin's Fernando Alonso.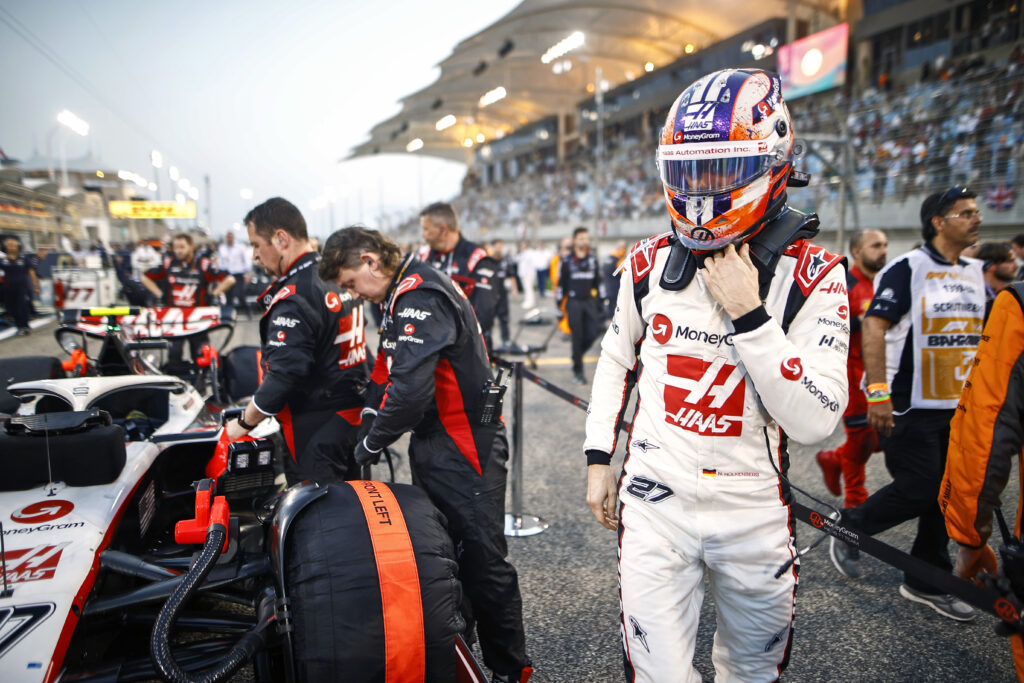 Kevin Magnussen
Despite starting from P17, the speaker was pleased with their team's race pace and the progress they made. They felt they had improved from their struggles in testing and on Friday, which was positive. While the weekend was not ideal, they felt they had learned a lot.
Nico Hulkenberg
Hulkenberg had a a tricky race – especially the first half. After contact with someone on lap one which he didn't really notice the pace was not there. "I had quite a lot missing from the front wing and lost a lot of load and grip with that, and that made the first half of the race very tough"
Despite trying to hang in there, the tire wear was too much, leading to a pit stop for a new front wing. They managed to complete the race, gaining valuable information.
Guenther Steiner
Guenther Steiner was not happy, The result wasn't what we expected – Nico didn't have a great start losing a front wing endplate and Kevin was, in hindsight, on the wrong tire at the start.
however to look back positively: there is good potential in the car. We qualified in the top 10 and maybe could even have been in the top eight if everything went perfectly.
Despite setbacks, they learned valuable lessons and are confident in the car's potential for the next race. They aim to perform well and potentially score points at Jeddah.
Formula One Bahrein Grand Prix 2023 – race results
The full race results can be found here.
Current championship standings for the drivers here, and for the teams here.
With the first race of the season finished, we now head on to race number two in 2 weeks time at the Jeddah Circuit in Saudi Arabia.